FRANCE 5 – C DANS L'AIR
Francetélévisions asked Gédéon to create the opening sequence for the program C Dans l'Air, broadcast daily on France5.
The opening sequence plays on an important element of the program, the date, which anchors the show in a more live and news-oriented dimension.
We created simple, fluid typographic animations, highlighting the date and title.
In addition to the program's opening sequence, we also created new opening credits for the C A Dire?! and Vos Questions sequences.
These credits are displayed through very precise camera movements, which recur from one program to the next.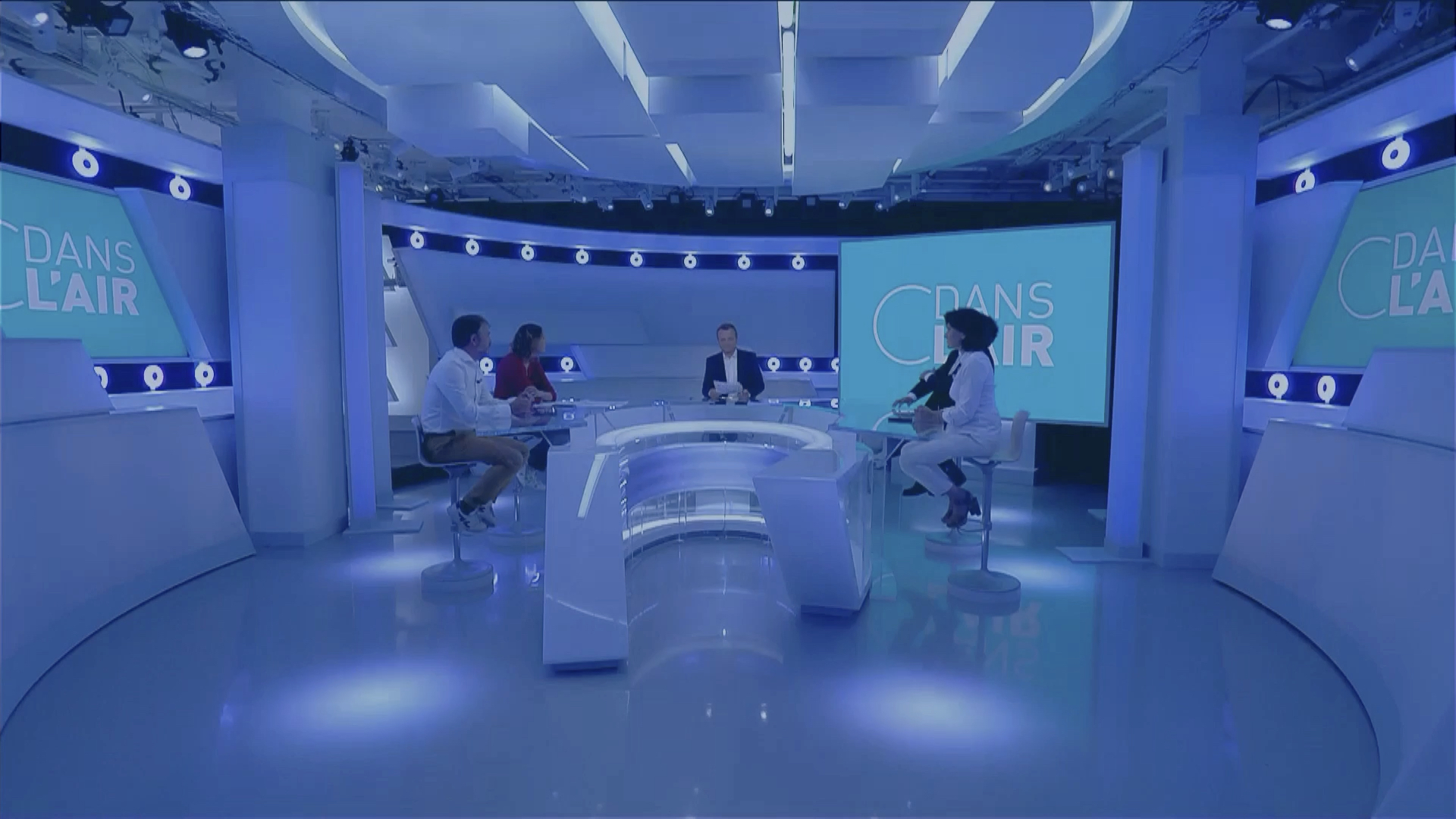 Gédéon has also adapted its creation to a special format of C Dans l'Air for the French presidential election. Broadcast on prime time every Sunday for 4 weeks only, candidates are invited to express their vision of France within the international spectrum. The globe, positioned in the center of the program, is at the heart of the new identity.
The colors, black and gold, are used to create a chic and distinctive effect, suitable for such a political event.
" Gédeon worked closely with the set director and the director of 'C dans l'Air' on this special edition.
Each graphic sign seen on the screen is a result of this collaboration and is in answer to a brief that called for designs which were appropriate to 'prime time', which referred to the French presidential election and which were in accordance with the strong DNA of the iconic show. Gédéon met this challenge with creativity and finesse. "
Corinne Alexia, Art Director of France5
Producers
Emmanuelle Lacaze & Pauline de Decker
Art Director
Maximilian Schwanse
awards
Silver at the Eyes & Ears 2022 in the category Best Leading News.