JOY
Numero 4, the Gédéon affiliate company specialized in producing movies and series, was one of the first companies chosen by Studio+ to produce a ten-episode series for the launch of its digital app targeting the 15-25 years old audience.
The series was shot in the US and released in South America and Europe in October 2016 and will be released worldwide in the coming year.
She's 16, the new girl in town, living with her single mom. Passionate about skateboarding, she meets Marc and the trouble starts…
The series is about Joy's journey to adulthood through her complicated first love affair, facing rivals and finding friendship.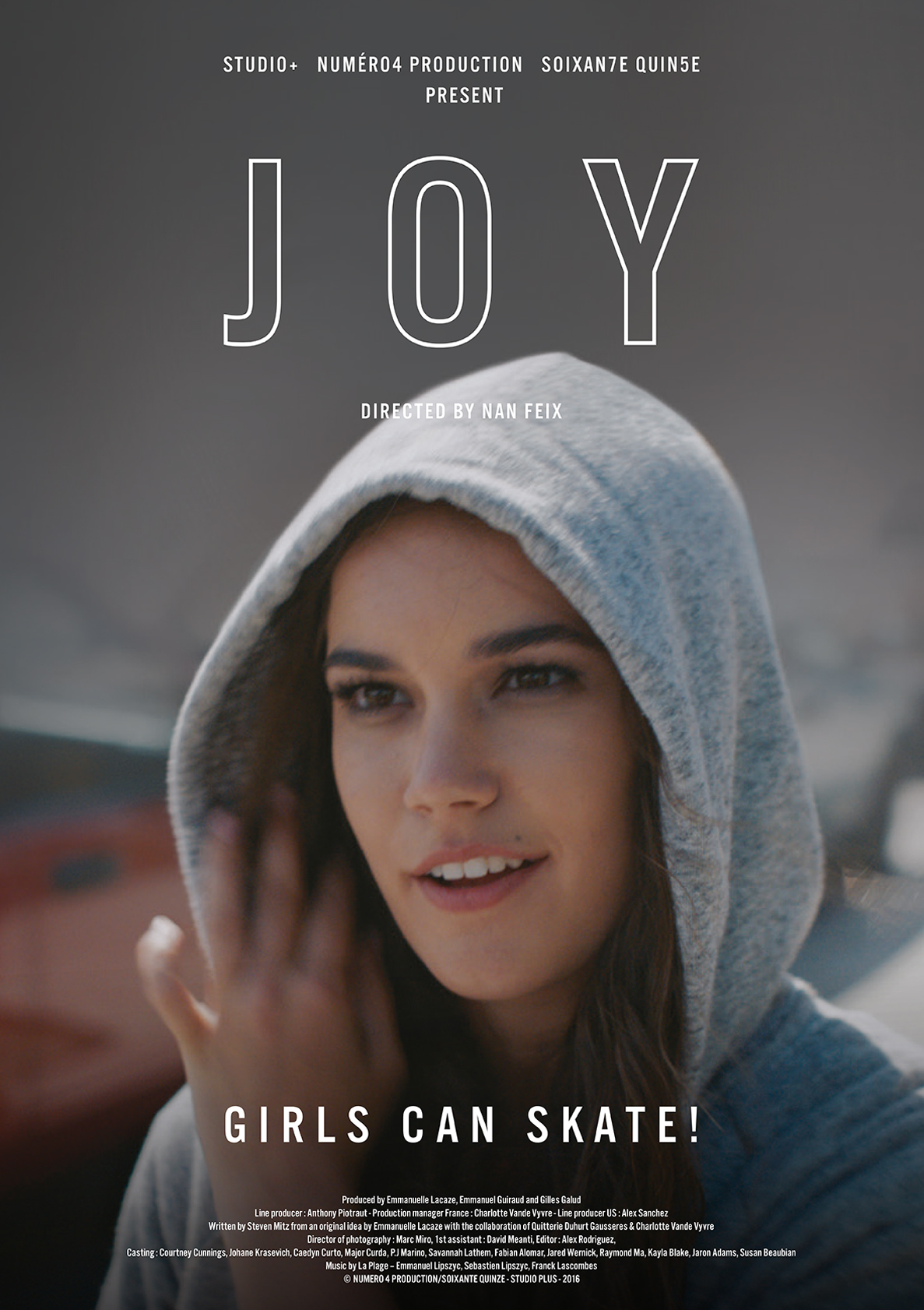 Director of photography
Marc Miro
1st Assistant Director
David Meanti
Main Cast
Courtney Lauren Cummings​
Johane Krasevich
Caedyn Curto
Major Curda
P.J. Marino
Fabian Alomar
Savannah Lathem
Jared Wernick
Raymond Ma
Kayla Blake
Jaron Adams
Susan Beaubian
Rigo Obezo
Angelique Kenney
Janet Hoskins
Phillip Solomon
Jo'ell Jackson
Producers
Emmanuelle Lacaze, Emmanuel Guiraud, Studio+
Writers
Steven Mitz
Emmanuelle Lacaze
Quitterie Duhurt Gausseres
Chef Editor
Alex Rodriguez