La Sexta – Global Redesign
La Sexta – Global Redesign
For its tenth anniversary, the Spanish channel La Sexta wanted a new visual identity. It was a new step in our long-term relationship with Juan Ramón Martin (brand director at Atresmedia Group) and his team. Our aim was to modernize the look but to keep the nonconformist spirit, so representative of La Sexta. We kept the green colour, the base of La Sexta's DNA, but we included other colours in the palette to create more nuances. We also created a series of funny animated pictograms that convey humour and affinity with viewers.
"Gédéon's team has loads of experience, it's a real pleasure to work with them."
Juan Ramon Martin Munoz — Brand director Atresmedia Group
In the same spirit as the idents, we created a special animated pictogram for each program.
It's a comical and original way to promote La Sexta's shows.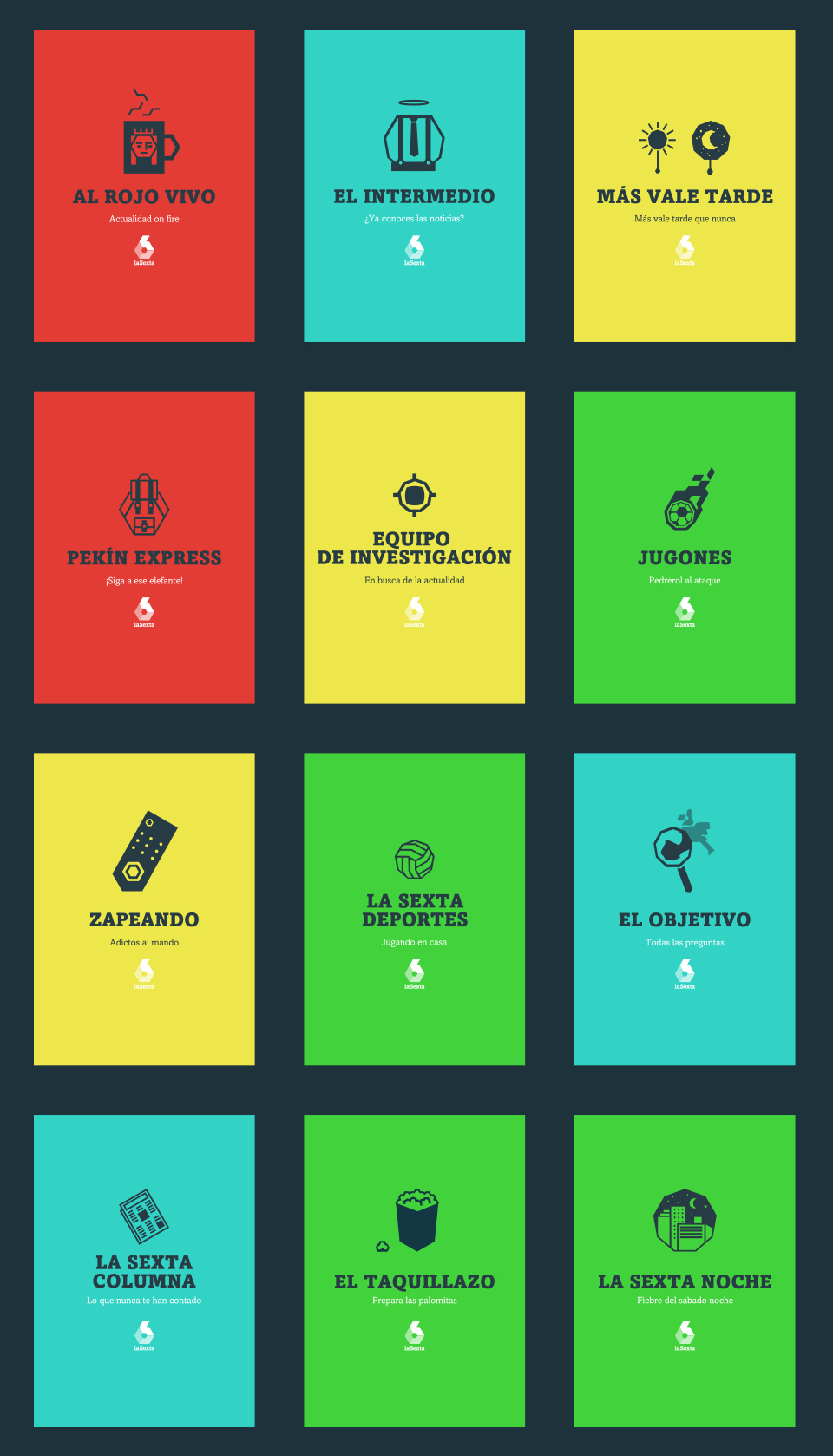 Producer

Emmanuelle Lacaze

Art Director

Nicolas Famery

Music & Sound Design

La Plage Records
Production manager
Charlotte Vande Vyvre
Motion Designers

Stéphane Gibert, Lazare Bessière, Julien Tandé, Christophe Boutin

awards
French Art Directors Club / Club des DA de la pub 2017 / Nominated for "Best global package" in "Broadcast design" category
Promax BDA / Amsterdam 2017 / Silver Award for "General Brand Design Package Channel, Network or Platform"
Eyes and Ears / Munich 2016 / Silver Award in "Best new corporate design package"
Promax BDA / Amsterdam 2017 / Bronze Award in "Logo design using multiple media"