RMC STORY – Rebranding
Following our successful rebranding for RMC Découverte channel, France's largest documentary broadcaster, NextRadio TV group, entrusted us to work on their new channel, RMC Story.
Dedicated to broadcasting both fact and fiction content, with a focus on society and real human stories, our response to the brief was to bring the human side of story-telling to the fore by developing a graphic system based on speech-marks, a fundamental symbol of human communication, dialogue and storytelling.
We picked out a couple of typographies in order to sustain the notion of diversity. One is a lineal style with multiple weights for the titles and supporting information, the other is a very distinctive, serif version for dates and the time.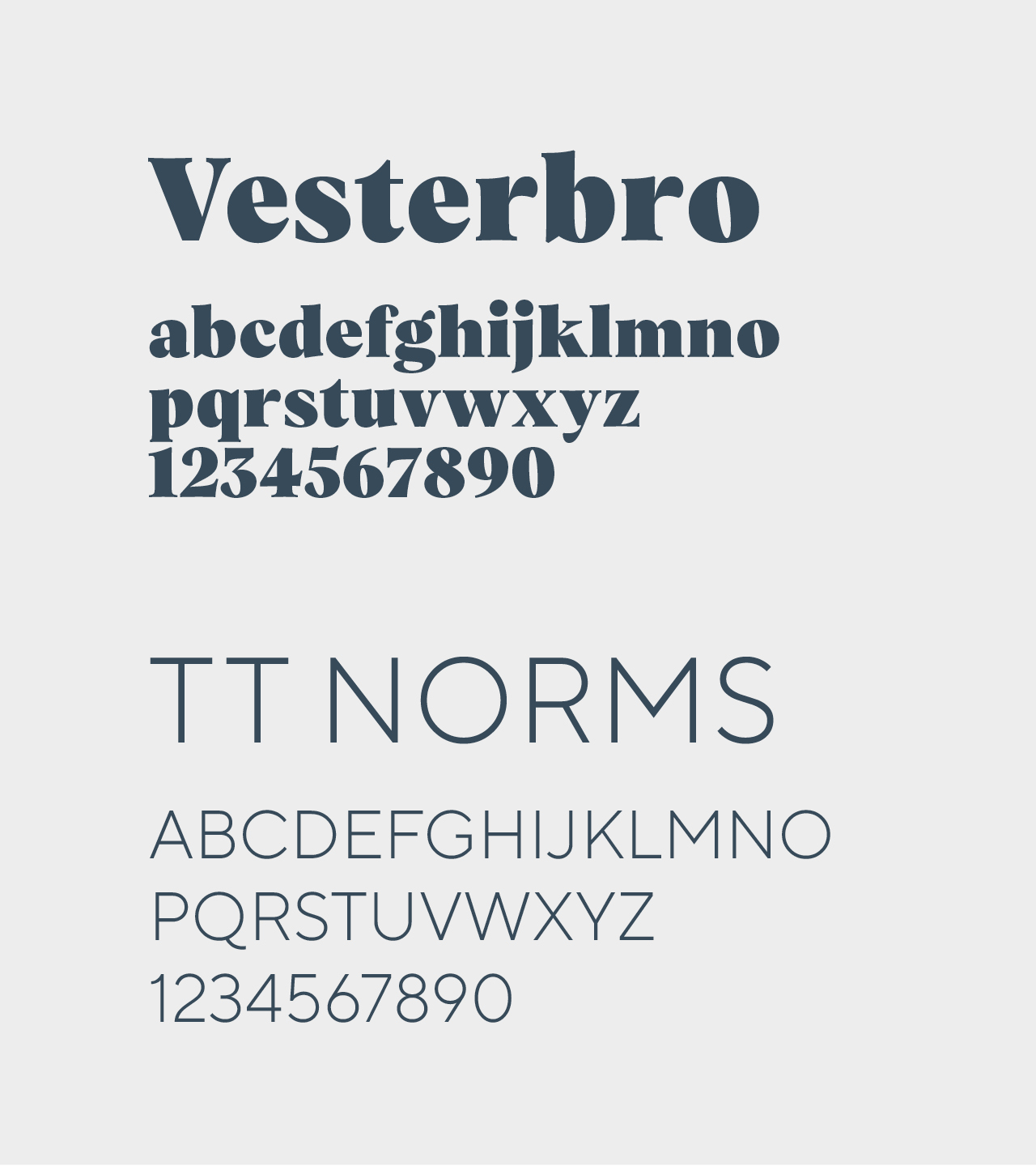 "Our speech-mark graphic illustrates the notion of dialogue – the human voice within a story. Rendered in many forms (Japanese, French, English) this strong and versatile symbol expresses the notion of diversity. Be it of language, of speech, of opinion, or the human experience."
Emmanuelle Lacaze - Producer
In the promos, the graphic system based on speech marks, combining 2D and 3D shapes in a variety of colors showcases RMC Story's variety of content, and the meaning behind the label "a true-story channel" rings loud and clear.
For the ad-breaks, we tapped into the spirit of game-playing (like pinball, pong…) to make unconventional and playful use of our speech mark symbols.
The visual articulation of diversity extends to the idents. By placing a multitude of human faces into the speech-mark graphic, we directly evoke RMC Story's diverse audience and offering. This also acted as a reminder of the human identity that lies at the core of any story that unfolds between a set of speech-marks. People remain at the heart of the stories and storytelling.
Not only can the speech-mark symbols be dynamic in animation, but in print they can be used to punctuate text or images in a subtle yet unmistakable way.
We wanted to reflect the diversity of the programs in documentaries, fiction, news by giving the musical design a diversity of beats and moods. The electronic melody travels through a variety of punchy beats, even on the very short formats. It all ends with the same conclusion : the blend of an acoustic and an electronic note give RMC Story its modern, yet warm, signature. We call it 'the dot'.
Emmanuel Lipszyc - Musician
Producers
Emmanuelle Lacaze & Charlotte Vande Vyvre
3D Designer & Motion Designer
Laurent Carcelle
Art Directors
Nicolas Famery & Lazare Bessière
Motion Designers
Stéphane Gibert, Océane Enfer
awards
Winner at the German Design Award 2020 for RMC Story in the category Excellent Communications Design-Brand Identity
Bronze Award at the Eyes and Ears 2019 for RMC Story in the category "Best Typographical Design"
Finalist at Promax Amsterdam 2019 for RMC Story in the category "On Air Typography"
Cristal Festival / Cristal Festival 2018 / Shortlisted for "best brand identity" in Design Category
| year | award | project | client |
| --- | --- | --- | --- |
| 2023 | Winner at the German Design Award 2024 in the category Excellent Communications Design - Event | RTL ADALLIANCE - CANNES LIONS | RTL AdConnect |
| 2023 | Winner at the German Design Award 2024 in the category Excellent Communications Design - Brand Identity | RTL LUXEMBOURG - GLOBAL REBRANDING | RTL LUXEMBOURG |
| 2023 | Silver Winner at the Clio Entertainment Awards in the category Television / Series: Design,  Main Title | Credits | Téva - Orgasmiq | M6 |
| 2023 | Finalist at the PROMAX Awards GLOBAL EXCELLENCE 2023 in the category Brand Image - Rebrand, Refresh or Launch | OCS - GLOBAL IDENTITY | OCS |
| 2023 | Gold at the Eyes & Ears Europe Awards 2023 in the category Best lead-in: Show & Entertainment & Comedy | Téva - Orgasmiq | M6 |
| 2023 | Golden Award in the category TV Branding at the Grand Prix Stratégies du Design 2023 | OCS - GLOBAL IDENTITY | OCS |
| 2023 | Silver Award in the category Sound Design at the Grand Prix Stratégies du Design 2023 | OCS - GLOBAL IDENTITY | OCS |
| 2023 | Red Dot Award in the category TV Show Opener | Téva - Orgasmiq | M6 |
| 2023 | Red Dot Award in the category Brand Design | RTL LUXEMBOURG - GLOBAL REBRANDING | RTL LUXEMBOURG |
| 2023 | Bronze at Le Club des DA in the category Animated Design. | Téva - Orgasmiq | M6 |
| | | | |
| --- | --- | --- | --- |
| 2023 | Silver Award in the category Best Media Visual Identity at the 2023 Grand Prix Stratégies de l'Innovation média | OCS - GLOBAL IDENTITY | OCS |
| 2023 | Gold in the category Open/Titles at PROMAX Awards Europe 2023 | Téva - Orgasmiq | M6 |
| 2023 | Silver in the category Motion Graphics at PROMAX Awards Europe 2023 | Téva - Orgasmiq | M6 |
| 2023 | Award of Excellence at The Communicator Awards 2023 in the category Business To Consumer | OCS - GLOBAL IDENTITY | OCS |
| 2023 | Award of Excellence at The Communicator Awards 2023 in the category Diversity, Equity & Inclusion | Téva - Orgasmiq | M6 |
| 2023 | Award of Distinction at The Communicator Awards 2023 in the category Direct Marketing | Amazon Prime Video - I love America | Amazon - Prime Video |
| 2023 | Award of Distinction at The Communicator Awards 2023 in the category Campaign Branding | RTL ADALLIANCE - CANNES LIONS | RTL AdConnect |
| 2023 | PROMAX Europe 2023 shortlisted for Premium/Speciality Items/Press Kits | Amazon Prime Video - I love America | Amazon - Prime Video |
| 2023 | PROMAX Europe 2023 shortlisted for Total Brand Design Package | OCS - GLOBAL IDENTITY | OCS |
| 2023 | PROMAX Europe 2023 shortlisted for Marketing video/Sizzle reel/Presentation | OCS - GLOBAL IDENTITY | OCS |
| 2023 | PROMAX Europe 2023 shortlisted for Kids Programme Spot | OKOO KOO | France Télévisions |
| 2023 | PROMAX Europe 2023 shortlisted for On-Air Ident Campaign | DISNEY CHANNEL EMEA - Christmas Idents 2022 | |
| 2022 | Winner at the German Design Award 2023 in the category Excellent Communications Design - Integrated Campaigns and Advertising | AMAZON PRIME VIDEO - LE BAL DES FOLLES | Amazon - Prime Video |
| 2022 | Special Mention at the German Design Award 2023 in the category Excellent Communications Design - Brand Identity | TÉVA - GLOBAL REBRANDING | M6 |
| 2022 | Special Mention at the German Design Award 2023 in the category Excellent Communications Design - Brand Identity | OCS - GLOBAL IDENTITY | OCS |
| 2022 | Gold at Promax Awards Global Excellence 2022 in the category Best Total Brand Image Package. | PLAY - GLOBAL IDENTITY | SBS & TELENET |
| 2022 | Bronze at Promax Awards Global Excellence 2022 in the category Best Brand Image Rebrand or Refresh. | TÉVA - GLOBAL REBRANDING | M6 |
| 2022 | Bronze at Promax Awards Global Excellence 2022 in the category Best Total Brand Image Package. | CULTUREBOX - GLOBAL IDENTITY | France Télévisions |
| 2022 | Silver at the Eyes & Ears 2022 in the category Best Integrated Campaign for a Fiction. | AMAZON PRIME VIDEO - LE BAL DES FOLLES | Amazon - Prime Video |
| 2022 | Gold at the Eyes & Ears 2022 in the category Best 2D/3D Animation. | OKOO - Global branding | France Télévisions |
| 2022 | Gold at the Eyes & Ears 2022 in the category Best Seasonal Design Elements. | OKOO - Global branding | France Télévisions |
| 2022 | Bronze at the Eyes & Ears 2022 in the category Best News Design. | LA SEXTA NOTICIAS - NEW DESIGN | Atresmedia |
| 2022 | Bronze at the Eyes & Ears 2022 in the category Best New Design Package of a Channel or Platform. | TÉVA - GLOBAL REBRANDING | M6 |
| 2022 | Gold at the Eyes & Ears 2022 in the category Best Typography. | OCS - GLOBAL IDENTITY | OCS |
| 2022 | Silver at the Eyes & Ears 2022 in the category Best Leading News. | FRANCE 5 - C DANS L'AIR | France Télévisions |
| 2022 | Silver Award at Grand Prix Stratégies du Design 2022 in the category Digital Design / Web Design / Motion design / TV Branding. | TÉVA - GLOBAL REBRANDING | M6 |
| 2022 | Shortlisted at the Eyes & Ears 2022 in the category Best Information or News Design. | Antena 3 - Espejo Público | Atresmedia |
| 2022 | Gold Award for Play at PROMAX Europe 2022 in the category Best Use of Brand Logo. | PLAY - GLOBAL IDENTITY | SBS & TELENET |
| 2022 | Silver Award for Téva at PROMAX Europe 2022 in the category Best Brand Design for a Channel. | TÉVA - GLOBAL REBRANDING | M6 |
| 2022 | Shortlisted for PROMAX Europe 2022 for Best Use of Brand Logo | TÉVA - GLOBAL REBRANDING | M6 |
| 2022 | Shortlisted for PROMAX Europe 2022 for Best Program Key-Art Campaign Print and Digital | AMAZON PRIME VIDEO - LE BAL DES FOLLES | Amazon - Prime Video |
| 2022 | Shortlisted for Le Club des DA for Branding // Best Visual Identity for a Brand | TÉVA - GLOBAL REBRANDING | M6 |
| 2022 | Shortlisted for Le Club des DA for Animated Design // Best TV Design | TÉVA - GLOBAL REBRANDING | M6 |
| 2022 | Shortlisted for Le Club des DA for Graphic Design // Press kit | AMAZON PRIME VIDEO - LE BAL DES FOLLES | Amazon - Prime Video |
| 2022 | Red Dot Award 2022 for Le Bal des Folles in the category Best Publishing & Print Media // Special Publications | AMAZON PRIME VIDEO - LE BAL DES FOLLES | Amazon - Prime Video |
| 2022 | Excellence Award for Téva at Communicator Awards 2022 for Identity Program Campaign for Corporate Communications | TÉVA - GLOBAL REBRANDING | M6 |
| 2022 | Excellence Award for Le Bal des Folles at Communicator Awards 2022 for Best Print Advertising // Poster | AMAZON PRIME VIDEO - LE BAL DES FOLLES | Amazon - Prime Video |
| 2022 | Excellence Award for PLAY at Communicator Awards 2022 for Identity Program Campaign for Corporate Communications | PLAY - GLOBAL IDENTITY | SBS & TELENET |
| 2021 | Gold Award for Play at the Eyes&Ears 2021 in the category "Best new design package of a channel" | PLAY - GLOBAL IDENTITY | SBS & TELENET |
| 2021 | Bronze Award for M6 at the Eyes&Ears 2021 in the category "Best new design package of a channel" | M6 - GLOBAL REBRANDING | M6 |
| 2021 | Gold Award for La Case du Siècle at the Eyes&Ears 2021 in the category "Best typography" | FRANCE 5 - LA CASE DU SIÈCLE | France Télévisions |
| 2021 | Silver Award for La Case du Siècle at the Eyes&Ears 2021 in the category "Best lead-in" | FRANCE 5 - LA CASE DU SIÈCLE | France Télévisions |
| 2021 | Grand Prix TOP/COM Design for Culturebox | CULTUREBOX - GLOBAL IDENTITY | France Télévisions |
| 2021 | Prix Spécial TOP/COM Grands Prix de l'Expression, in the Design Category | CULTUREBOX - GLOBAL IDENTITY | France Télévisions |
| 2021 | Silver Award for M6 at the Promax Global Excellence Awards 2021 in the category "Best total brand image package" | M6 - GLOBAL REBRANDING | M6 |
| 2021 | Finalist for M6 at the Promax Global Excellence Awards 2021 in the category "Key art: Best logo design" | M6 - GLOBAL REBRANDING | M6 |
| 2021 | Gold Award for La Case du Siècle at the Promax Global Excellence Awards 2021 in the category "Best typography" | FRANCE 5 - LA CASE DU SIÈCLE | France Télévisions |
| 2021 | Gold Award for La Case du Siècle at the Promax Global Excellence Awards 2021 in the category "Best program open title" | FRANCE 5 - LA CASE DU SIÈCLE | France Télévisions |
| 2021 | Gold award for M6 at the Grand Prix Stratégies du Design 2021 in the category "motion design / TV visual identity" | M6 - GLOBAL REBRANDING | M6 |
| 2021 | Bronze award for Play at the Grand Prix Stratégies du Design 2021 in the category "motion design / TV visual identity" | PLAY - GLOBAL IDENTITY | SBS & TELENET |
| 2021 | Silver award for Play at the French Ad Club Awards 2021 in the category "Best Global Identity of a TV channel" | PLAY - GLOBAL IDENTITY | SBS & TELENET |
| 2021 | Bronze award for Play at the French Ad Club Awards 2021 in the category "TV global identity" | PLAY - GLOBAL IDENTITY | SBS & TELENET |
| 2021 | Shortlisted for Play at the French Ad Club Awards 2021 in the category "Motion Design / Best New Identity" | PLAY - GLOBAL IDENTITY | SBS & TELENET |
| 2021 | Silver award for Culturebox at the French Ad Club Awards 2021 in the category "idents and ad breaks" | CULTUREBOX - GLOBAL IDENTITY | France Télévisions |
| 2021 | Bronze award for Okoo at the French Ad Club Awards 2021 in the category "idents and ad breaks" | OKOO - Global branding | France Télévisions |
| 2021 | Shortlisted for Okoo at the French Ad Club Awards 2021 in the category "motion design" | OKOO - Global branding | France Télévisions |
| 2021 | Bronze award for La Case du Siècle at the French Ad Club Awards 2021 in the category "best opening/titles" | FRANCE 5 - LA CASE DU SIÈCLE | France Télévisions |
| 2021 | Shortlisted for La Case du Siècle at the French Ad Club Awards 2021 in the category "graphic design" | FRANCE 5 - LA CASE DU SIÈCLE | France Télévisions |
| 2021 | Shortlisted for M6 at the French Ad Club Awards 2021 in the category "motion design / best new identity" | M6 - GLOBAL REBRANDING | M6 |
| 2021 | Finalist for the European Agency of the Year at the Promax Europe 2021 | | |
| 2021 | Grand Prix des Médias // CBNews 2021 for Culturebox in the category Best Launch of a New Channel | CULTUREBOX - GLOBAL IDENTITY | France Télévisions |
| 2021 | Red Dot Award 2021 for Play in the category Excellent Communication Design | PLAY - GLOBAL IDENTITY | SBS & TELENET |
| 2021 | Best of The Best Award at the Red Dot 2021 for M6 in the category Excellent Communication Design | M6 - GLOBAL REBRANDING | M6 |
| 2021 | Nominated at the German Design Awards 2022 for Culturebox in the category Excellent Communications Design - Brand Identity | CULTUREBOX - GLOBAL IDENTITY | France Télévisions |
| 2021 | Nominated at the German Design Awards 2022 for Culturebox in the category Excellent Communications Design - Brand Identity | CULTUREBOX - GLOBAL IDENTITY | France Télévisions |
| 2021 | Special Mention at the German Design Awards 2022 for M6 in the category Excellent Communications Design - Brand Identity | M6 - GLOBAL REBRANDING | M6 |
| 2021 | Special Mention at the German Design Awards 2022 for Play in the category Excellent Communications Design - Brand Identity | GOPLAY - Global Identity | SBS & TELENET |
| 2021 | Special Mention at the German Design Awards 2022 for Play in the category Excellent Communications Design - Brand Identity | PLAY - GLOBAL IDENTITY | SBS & TELENET |
| 2021 | Grand Prix Stratégies de l'Innovation Média 2021 / Gold Award (or) for Culturebox / Best "brand identity for a media" | CULTUREBOX - GLOBAL IDENTITY | France Télévisions |
| 2021 | Silver Award at the Promax Europe 2021 with La Case du Siècle in the category Open/Title | FRANCE 5 - LA CASE DU SIÈCLE | France Télévisions |
| 2021 | Silver Award at the Promax Europe 2021 with La Case du Siècle in the category On-Air Typography | FRANCE 5 - LA CASE DU SIÈCLE | France Télévisions |
| 2021 | Finalist at the Promax Europe 2021 with TIP!K in the category Channel Logo Design Across Multiple Media | TIP!K - GLOBAL BRANDING | RTBF |
| 2021 | Finalist at the EBU 2021 with "Let's give democracy a voice" in the category Best Promo | FTV Info | France Télévisions |
| 2021 | Gold Award at the Promax Europe 2021 with M6 in the category Channel Logo Design Across Multiple Media | M6 - GLOBAL REBRANDING | M6 |
| 2021 | Silver Award at the Promax Europe 2021 with M6 in the category General Brand Design Package | M6 - GLOBAL REBRANDING | M6 |
| 2020 | Bronze Award at Eyes&Ears Europe 2020 for Histoire TV in the category 'Best new design package of a channel of a platform' | HISTOIRE TV - GLOBAL REDESIGN | TF1 |
| 2020 | Silver Award at Eyes&Ears Europe 2020 for M6 Music in the category 'Best Typography' | M6 Music - New global identity | M6 |
| 2020 | Finalist at the French Ad Club Award with OKOO in the category "Branding - Global Design of a Commercial Brand" | OKOO - Global branding | France Télévisions |
| 2020 | Finalist at the French Ad Club Award with OKOO in the category "TV - Global Identity of a channel" | OKOO - Global branding | France Télévisions |
| 2020 | Silver Award at the French Ad Club Award with Histoire TV in the category "TV - Global Identity of a channel" | HISTOIRE TV - GLOBAL REDESIGN | TF1 |
| 2020 | Finalist at the French Ad Club Award with OKOO in the category "TV - Jingles and Idents" | OKOO - Global branding | France Télévisions |
| 2020 | Finalist at the French Ad Club Award with Histoire TV in the category "TV - Jingles and Idents" | HISTOIRE TV - GLOBAL REDESIGN | TF1 |
| 2020 | Promax Awards Europe 2020 / GEDEON Best European Agency of the Year | | |
| 2020 | Grand Prix Stratégies du Design 2020 / Silver Award for OKOO / In the category "Digital and Web Design, Motion Design and TV Design" | OKOO - Global branding | France Télévisions |
| 2020 | Grand Prix Stratégies de l'Innovation Média 2020 / Gold Award (or) for OKOO / Best "brand identity for a media" | OKOO - Global branding | France Télévisions |
| 2020 | Promax Awards Europe 2020 / Finalist for OKOO "Best Integrated marketing campaign for a channel" | OKOO - TV and Outdoor Campaign | France Télévisions |
| 2020 | Promax Awards Europe 2020 / Finalist for OKOO "General Brand Campaign" | OKOO - Global branding | France Télévisions |
| 2020 | Promax Awards Europe 2020 / Silver for OKOO "Use of Animation" | OKOO - Global branding | France Télévisions |
| 2020 | Promax Awards Europe 2020 / Silver for OKOO "Channel Key Art Campaign" | OKOO - TV and Outdoor Campaign | France Télévisions |
| 2020 | Promax Awards Europe 2020 / Gold for OKOO "Channel logo design across multiple media" | OKOO - Global branding | France Télévisions |